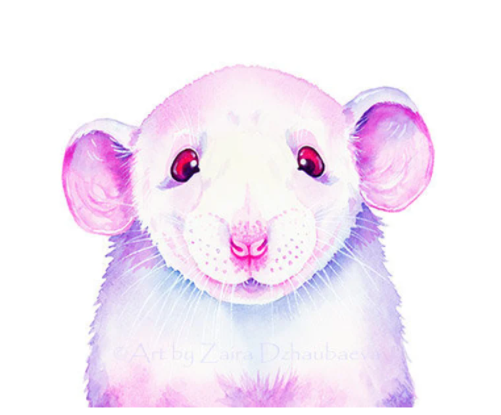 RAT MONEY
RadioAustinTexas.com
05/19/2023
Inspiring, uninspriring, and down right messed up financial news of the day. RAT date 05/19/2023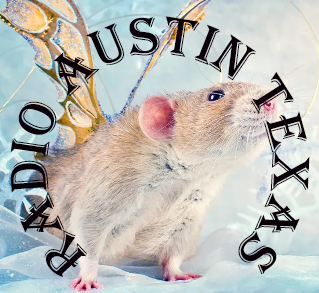 The rocket scientist is Space Truckin'
The media on this page is taken largely from a financial newsleter now published by Sherwood Media. They enfolded the company Robinhood, which is an online stock trading company and financial company. Its CEO has done some really wild things in the stock trading game, and is one of the most impressive people known.
Around a year ago, he led the stampeded of investors at Robinhood in the GameStop market takeover, which made them billions, and cost many billionares and large hedgefunds billions, and made them the laughing stock of Wall Street. He named his copmpany well.
However, I am referring to Robinhood's previous CEO. Now it is Bulgarian born Vladamir Tevin, 36 years old.
Everyone loves boobies !!
Top YouTuber MrBeast is reportedly scooping up homes in a North Carolina neighborhood to create a Beast base for his family and employees. Next up: residents paid in Beast Bucks?
Bad news for WaterTok fans who love adding Skittles powder to H20: the World Health Organization recommended against consuming non-sugar sweeteners for weight loss, pointing to a review that suggested "potential undesirable" health effects from long-term use.
The hottest party in town is… Ikea? The furniture icon is hosting warehouse raves in Milan, complete with DJs and light shows, in a bid to boost store traffic. We'd go for the Swedish House Meatballs.
Ketchup king Kraft Heinz just revealed its latest sauce-strosity: a customizable dip dispenser with more than 200 possible combos like jalapeño ranch or mango ketchup. Kranch is so passé.
Stocks continued their rebound yesterday, with the techy Nasdaq leading the pack, after President Biden said he was confident the US would avoid a debt default. Speaker McCarthy said the House could vote on a debt-ceiling truce as soon as next week.
Ban
Montana's historic TikTok ban could lay the foundation for a nationwide block (or a SCOTUS case)
Not For You page… On Wednesday, Montana became the first US state to completely ban TikTok. Montana Governor Greg Gianforte signed legislation that will make it illegal for app stores to offer TikTok within the state's borders starting January 2024. TikTok and app store operators Apple and Google could face fines of $10K/day for each violation, but individual users won't be penalized.
POV #1: The move reflects growing concerns over TikTok's China ties. Gianforte said his priority is "to protect Montanans from Chinese Communist Party surveillance."
POV #2: TikTok, owned by Chinese tech titan ByteDance, has denied that it has ever provided user data to the Chinese gov't.
POV #3: The ACLU and other critics say the ban violates free speech rights, and Montana's move is expected to face significant legal challenges.
Stitch: A trade group funded by Apple and Google has said enforcement would be impossible and that stores can't geofence downloads state by state.
Just Duet: Others say the app could be regulated in the same way states restrict online sports gambling (see: New Yorkers taking trains to Jersey to place bets).
From feed to shining feed… The "ban TikTok" movement goes far beyond Montana's ~1M population. The app has 150M users in the US, where the government's been talking about a nationwide ban for years. Recently, things… intensified: in March, Congress proposed two bills that would allow for a Tik-ban. President Biden urged lawmakers to pass the legislation. And TikTok's CEO got grilled by Congress over national security. The US, Canada, and the EU have already barred federal employees from having TikTok on gov't devices, and India fully banned the app.
THE TAKEAWAY
A Tik-ban would upend the social economy… Montana's law could set a legal or technical precedent for broader bans. TikTok has economic weight, from driving sales for big companies and small businesses, to making songs popular for labels like Warner Music and Universal. Its disappearance would be a boon for rivals like Instagram and Snap.
iSpy
An ex-Apple engineer was charged with stealing company secrets, as the US cracks down on corporate espionage
The spy who came in from the watercooler… The DOJ charged former Apple software engineer Weibao Wang with stealing autonomous driving tech trade secrets (yep, the Apple Car is a thing) and sharing them with the Chinese self-driving car company he joined. The announcement came in a five-pack of cases, covering airplane parts intended for Russia and an attempt to send weapons materials to Iran.
Agent Avengers: The five cases were the first from the Disruptive Technology Strike Force (cool name, ngl), which was formed in February to counter corporate spies. The team-up: agents from the FBI, Homeland Security, and US Attorneys' Offices.
Tinker tailor corporate spy… Stolen intellectual property (including trade secrets, pirated software, and counterfeit goods) costs the US up to $600B/year, the FBI estimates, and China's the biggest offender. Last year FBI Director Christopher Wray warned that Chinese spying has become "more damaging than ever before."
Tight grip: The US is working overtime to prevent China from riding America's intellectual coattails. Example: rules introduced last year prevent US citizens from working at certain Chinese chip companies.
Slippery methods: A former GE Aviation exec convicted of revealing need-to-know info to China in 2021 explained how the country recruits expats through LinkedIn to attend academic events where they're pressured to spill trade secrets.
THE TAKEAWAY
Keep your frenemies close… From the spy balloon scandal to the trade war, US-China relations just keep getting worse. But America can't exactly cut off the world's No. 2 economy and one of its main trade partners. Still, the crackdown on corporate espionage combined with America-centric policies (like requiring more EV parts to be made domestically) could help the US stay in the economic lead.
SHIBES
The Crypto Catch-Up…
🪙 Coins… Tether, the biz behind the largest stablecoin, said it will put up to 15% of profits into bitcoin purchases — adding to its existing $1.5B+ BTC stash. Critics suggested that the move could undermine confidence in Tether's reserves.
📜 Policy… The DOJ said it plans to crack down on crypto platforms that allow or commit crimes like money laundering. Last year illicit crypto transaction volumes hit an all-time high of $20B+.
🤖 Techy… This week the dogecoin blockchain saw record daily transaction #s (even beating bitcoin). Driving the surge: "doginals," a protocol that lets people build memecoins on top of dogecoin.
What else we're Snackin'
Cart: Walmart beat expectations and boosted its annual guidance as discount-seeking consumers flocked to its aisles for thrifty essentials like groceries, which make up more than half of Walmart's sales.
Unmagical: Disney nixed its plan for a ~$1B campus in Florida as its beef with Gov. Ron DeSantis intensifies. The office would've brought 2K+ Disney jobs to the region by relocating California employees.
Bars: Disgraced Theranos founder Elizabeth Holmes was ordered to start her 11-year prison sentence on May 30th. Holmes and her former COO have also been ordered to pay $452M to victims of the fraud.
Plused: Disney's ESPN is reportedly planning to offer its flagship channel as a standalone streaming subscription. The move could mean a lot more cord-cutting, since live sports are a main cable draw.
Finebook: Meta is reportedly facing a record $800M+ EU privacy fine related to its transfer of user data to the US. Last year Zuck's baby said that a data-transfer ban could force it to pull Facebook out of Europe.
🍪 Thanks for Snacking with us! Want to share the Snacks? Invite your friends to sign up here.
Snack Fact Of the Day
Heinz's famous "57 varieties" number was made up by the company's founder. Remember presidential canadate, and friend to the planet, Kerry? His loose cannon wife is heiress to the Hunt's empire. "I always did want to fuck a tomatoe."
Last updated 05/19/2023