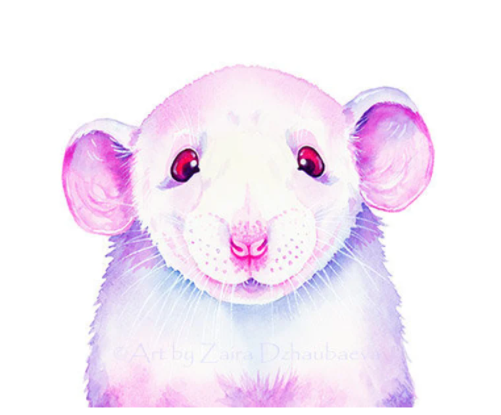 RAT MONEY
RadioAustinTexas.com
12/01/2023
Inspiring, uninspriring, and down right messed up financial news of the day. RAT date 12/01/2023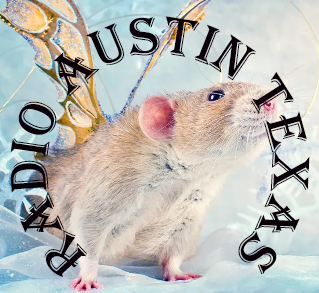 The media on this page is taken largely from a financial newsletter now published by Sherwood Media. They enfolded the company Robinhood, which is an online stock trading company and financial company. Its CEO has done some really wild things in the stock trading game, and is one of the most impressive people known.
Around a year ago, he led the stampeded of investors at Robinhood in the GameStop market takeover, which made them billions, and cost many billionares and large hedgefunds billions, and made them the laughing stock of Wall Street. He named his copmpany well.
However, I am referring to Robinhood's previous CEO. Now it is Bulgarian born Vladamir Tevin, 36 years old.
A budget Christmas ad posted by a pub in Northern Ireland has gone viral after warming hearts and wetting eyes. Come for the Guinness, stay for the tearjerker.
The Dow notched a high for the year yesterday to close out November (hey, December). The S&P gained 8% last month, its best monthly performance in over a year. Investors got some good news: the Fed's preferred inflation gauge hit its lowest level since 2021.
Fluffy
Rover, the TaskRabbit for pets, sells for $2.3B as Americans splurge on their furry friends
Rover's got a new owner…The largest online pet-care marketplace is getting scooped up by investment giant Blackstone for $2.3B in cash (a big premium). Rover's pet-care app lets owners book vetted dog walkers, day care, and overnight sitters for their pups and cats (folks going on vacay leave Rover workers their house keys). Rover went public through a SPAC merger in 2021, and has been used to book 93M pet services by 4M people. Now Blackstone wants to cash in on the fur frenzy and take Rover private.
Treat-worthy: Rover dropped strong earnings last month, with Q3 revenue surging 30% to $66M. Meanwhile, shares of Petco sank this week after the retailer posted a surprise loss. Chewy drops earnings next week after posting 14% sales growth in Q2.
Organic kibble: Blackstone said Rover has "a significant runway for growth" as people place a premium on pet care, from fresh food to pet therapy.
Pandemic pups growin' up…The pet-conomy exploded during the pandemic as millions of locked-down Americans took in new companions. Last year there were 5M more pets in the US than in 2019. But as ownership's gone up, so have prices. Pet-care costs are up 17% from 2020, topping the rate of inflation. Higher prices and resilient demand have made pet care a lucrative biz, with some full-time walkers bringing in six figures.
THE TAKEAWAY
The dog days aren't over… While adoptions may've slowed, pet spending hasn't. Last year, US pet sales soared to a record $137B with services like grooming, dog walking, and boarding leading the spend. Pet parents aren't expected to start skimping anytime soon: sales for the US pet market (the world's largest) are set to skyrocket 52% to $195B by 2030.
Let the good times scroll: GDC is ambitiously exploring new business opportunities to create long-term value for its shareholders. For example, it introduced a variety of features utilizing TikTok, including online e-commerce businesses, livestream-ed interactive gaming, and AI-driven tech to bridge the gap between reality and the digital world.
Swish
Vegas's sports play expands as Mark Cuban sells the Mavericks to a casino tycoon
Bettin' on blue (and black)… After more than two decades, Mark Cuban is selling his majority stake in the Dallas Mavericks to Las Vegas casino magnate Miriam Adelson (the majority shareholder of Las Vegas Sands hotels and casinos). Cuban bought the Mavs in 2000 for $285M, and since then it's become one of the NBA's most successful franchises (the deal values it at $3.5B). FYI: Cuban will continue to run basketball operations for the team.
Dunk contest: From 2012 to '21, NBA team values nearly 5X'd. The Phoenix Suns were valued at $4B in a sale last year, while the Charlotte Hornets scored a $3B price tag this year. The NBA's upcoming media-rights deals could fetch $75B.
Time out: Cuban has now exited two franchises that've been a major part of his public identity (he's also stepping away from "Shark Tank," after next season). The billionaire has denied rumors that he's eyeing a White House run.
Vegas raises its sports stake… While the Mavs aren't moving to Sin City, the fact that a Vegas casino magnate's buying them fits with a broader trend: America's gambling hub is betting big on sports. Vegas is hosting the next Super Bowl, and the final games of the NBA's first in-season tournament (not to mention the recent $500M F1 Vegas Grand Prix). A planned $1.5B baseball stadium along the Strip will likely soon house the MLB's Athletics. And as Vegas gets more sporty, sports are getting more Vegas-y, with 37 states now legalizing sports betting.
THE TAKEAWAY
All bets are on… As legalization expands, more players are entering the gambling arena (including family-friendly Disney, which launched ESPN Bet last month). Texas is one of the few states where sports gambling still isn't legal, but both Adelson and Cuban have lobbied to bring gambling there — and Adelson's purchase suggests at least some optimism.
RIP
The legacy of Berkshire billionaire investor Charlie Munger
The Oracle of Pasadena… Charlie Munger died this week at 99. He was vice-chairman of holding company Berkshire Hathaway, which he helped biz partner and BFF Warren Buffett build into one of the largest public companies. Munger's influence on the business world was reflected in the tributes for him: leaders from Bank of America, Apple, JPMorgan Chase, Citibank, and Microsoft wrote about his influence.
Famous investing philosophy… Buffett said Berkshire was "built to Charlie's blueprint," and he credited Munger with inspiring him to pay more for "wonderful businesses." Munger was the driving force behind Berkshire buying See's Candies, an investment so successful it inspired Berkshire to invest $1B in Coca-Cola. But Munger also turned down countless investments (FYI: he called bitcoin "rat poison").
2 traits: Munger was known for being frugal (like Buffett, he lived in the same modest house for decades) and pragmatic, sometimes to a fault. Remember the windowless dorms?
Quotable: Our favorite bit of Munger life advice: "I constantly see people rise in life who are not the smartest, sometimes not even the most diligent, but they are learning machines. They go to bed every night a little wiser than when they got up."
What else we're Snackin'
Arrived: Tesla delivered its first Cybertrucks (just two years late), saying the base model will start at ~$61K. Tesla hopes it'll drive buzz, though the price is $21K higher than expected (range is lower too).
Glowy: Ulta Beauty shares popped 11% after the Sephora rival said its sales rose last quarter. Transactions were up as people kept spending on serums, perfumes, and mascara, but the average receipt ticked down.
GearUp: Fresh off a win against Detroit's Big 3, the United Auto Workers is now planning a union push at Tesla and other non-union carmakers (which have had an advantage from not having to negotiate).
Eh: Google agreed to pay Canadian news publishers $100M/year. The search giant had previously threatened to block Canadian news, as Meta did. It's a rare win for media as tech titans gobble up ad revenue.
Checkup: Dr. Martens stock plunged after the chunky-boot legend reported that its profit fell 55%. It said sales were especially weak in the US, but comfy-shoe brands like Crocs and Birkenstock have been thriving.
Snack Fact Of the Day
December originally had only 30 days

Last updated 12/01/2023