Thunderpussy – Touring with Alice in Chains
radioaustintexas.com
radio austin
Thunderpussy – Touring in 2023 with Alice in Chains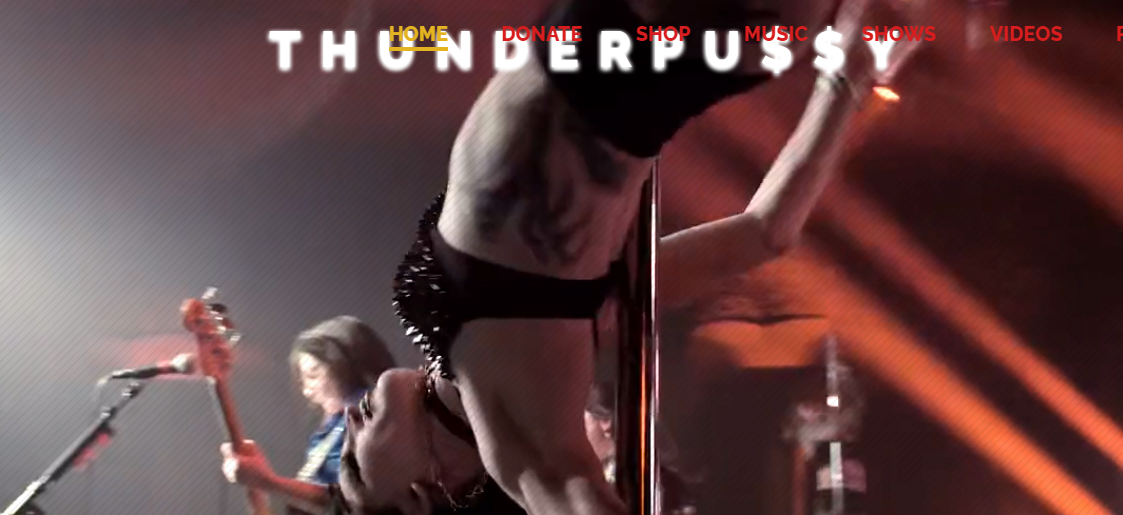 Thunderpussy is an American rock band formed in Seattle, Washington, in 2014. The group is composed of vocalist Molly Sides, guitarist Whitney Petty, bassist Leah Julius, and drummer Lindsey Elias. The band draws inspiration from the sound of 1970s rock.
The band was founded by Whitney Petty and Molly Sides in 2014 in Seattle. Petty had moved to Seattle to work on a boat, and began her musical career playing guitar for Deerhunter and playing drums in The Grizzled Mighty. Sides moved to Seattle to study Dance at the Cornish College of the Arts. Seeing Sides sing backup for the band This Bitch Don't Fall Off inspired Petty to form Thunderpussy two years later. Lena Simon, Sides' best friend from Cornish College of the Arts, later joined the band as drummer. Leah Julius, drummer of classic rock cover band Sundries, met Sides and Petty in the Seattle music community and joined the band as bassist.
Simon left the band to focus upon playing bass for La Luz, leaving the band without a drummer for a while.[5] She was replaced by Ruby Dunphy, who moved from Chicago to Seattle in 2014 to study Jazz at the Cornish College of the Arts. Within 2 weeks she was introduced to the band, and in her words, "I didn't really have a choice in joining, they kind of just kidnapped me. It's the best thing that's ever happened to me." Thunderpussy announced on the band's official Facebook and Instagram pages in January 2019 that Ruby Dunphy left to pursue other projects.
Breakthrough
The band met and befriended Pearl Jam's lead guitarist Mike McCready at Sasquatch! Music Festival. McCready was an immediate fan of the band, and Thunderpussy's first single, "Velvet Noose", was released on McCready's HockeyTalkter Records. McCready contributes a guitar solo to the track. The song was featured in the 2017 crime drama Molly's Game.
Thunderpussy, and their 'yet to be ellegant' lead and vocalist Molly Sides. We added some of their tracks in today's lineup for you Ah hem.. pleasure. KEEPIN IT WIRED & WEIRD ATX.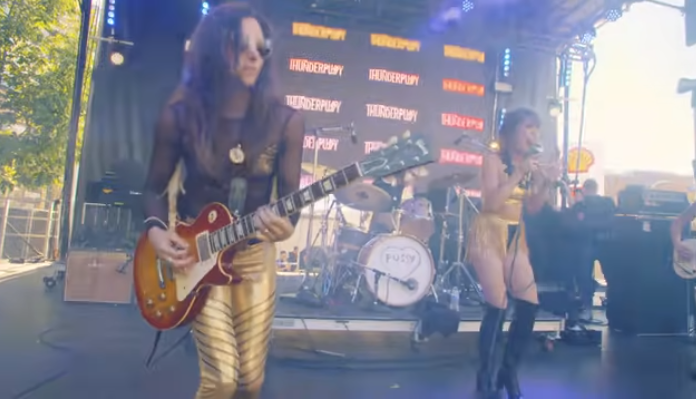 Last updated 11/11/2023
---