Paul Simon sells Royalty Rights to Sony
Paul Simon – radioaustintexas.com
Radio Austin
Paul Simon sells Royalty Rights to Sony
Paul Simon has sold his entire song catalogue to Sony Music Publishing for an undisclosed sum. (word is about $400m).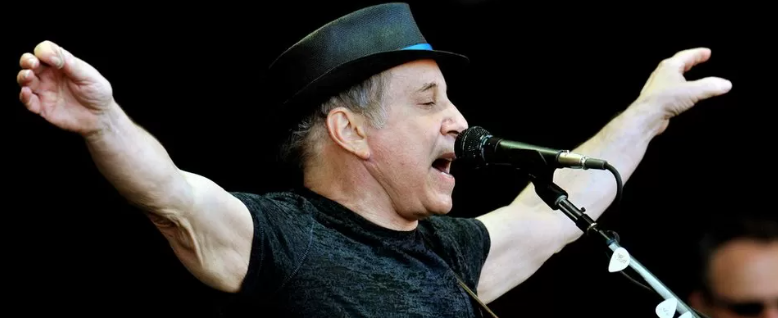 Paul Frederic Simon is an American musician, singer, songwriter and actor whose career has spanned six decades. He is one of the most acclaimed songwriters in popular music, both as a solo artist and as half of folk rock duo Simon & Garfunkel with Art Garfunkel. Wikipedia
Born: October 13, 1941 (age 81 years), Newark, NJ, Lives in Wimberly Texas, near Austin Texas.
Spouse: Edie Brickell (m. 1992), Carrie Fisher (m. 1983–1984), Peggy Harper (m. 1969–1975)
Height: 5′ 3″


Children: Harper Simon, Lulu Simon, Adrian Edward Simon, Gabriel Elijah Simon
Hall of fame induction: 2001
Full name: Paul Frederic Simon
The deal covers more than six decades of music, from Simon & Garfunkel songs like Bridge Over Troubled Water and Mrs Robinson to solo hits like You Can Call Me Al and 50 Ways To Leave Your Lover.
Simon said he was "pleased" to have Sony as the "custodian of my songs for the coming decades".


Paul Simon and Art Garfunkle are both 81. Paul is married to a young blonde 30 years now and has two boys. Garfunkle wishes to work with paul on music, but Paul says his most recent music is, "too personal."
He is the latest legendary musician to hand over their publishing rights.
Bob Dylan sold his songs to Sony's rival Universal Music for nearly $400m last year, and Neil Young sold half his catalogue to Hipgnosis Songs Fund for around $150m in January.
Debbie Harry, Barry Manilow, Shakira and Stevie Nicks have made similar deals – trading their future royalties for upfront payments reaching nine figures.
Other artists, including Dolly Parton, have said they are considering trading in their songs for "for business reasons [and] estate planning" as they approach the end of their careers.
Sony said its latest deal includes the "complete collection" of Simon's classic songs, including evergreen hits like The Boxer, The Sound Of Silence, Me And Julio Down By The Schoolyard and Still Crazy After All These Years.
The company's chairman, Rob Stringer, said: "To be entrusted with his songs and recorded music is a privilege of the highest artistic order."
Simon began his career as a folk singer in the late 1950s, and became one of the most respected songwriters and lyricists of his generation.
His early hits came with childhood friend Art Garfunkel – although not until the duo wisely changed their name from Tom and Jerry to Simon and Garfunkel.
Powered by their choirboy harmonies and jangling folk-rock arrangements, tracks like Cecilia, I Am A Rock and A Hazy Shade Of Winter became part of the classic American Songbook.
Their final record, Bridge Over Troubled Water, spent 33 weeks at number one, and remains the 21st best-selling album of all time in the UK.
Simon went solo in the 1970s, reaping even more acclaim for his ability to weld smart, truthful lyrics to memorable pop hooks.
Still Crazy After All These Years, from 1975, won the Grammy award for album of the year; a feat he repeated with 1986's Graceland, recorded largely in Johannesburg after he became fascinated with the South African street music, mbaqanga.
The 79-year-old released his last album, In The Blue Light, in 2018, the same year he announced his retirement from touring.
Home
Last updated 12/23/2022
---